Twizel Street View
Use the - and + on the first map to zoom in and zoom out.
Drag to position on the area you are interested in.
Drag the yellow peg man figure and blue lines will appear on streets that have a Street View.
Drop the yellow peg man figure on a blue line to get a Google Street View of that street.
The street view is shown beside the map or below the map.
Twizel Central Map
Twizel Driving Directions
Twizel Maps
Twizel Satellite View Maps
Tour Twizel

Tour Twizel Area
Twizel -Northwest Retreat
- Holiday Home.
Featuring air-conditioned accommodation with a patio, Twizel -Northwest Retreat is located in Twizel. This holiday home...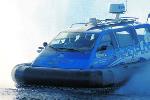 H2 Explore Hovercraft
- Sightseeing Cruise - Lake Pukaki.
Experience Lake Pukaki's scenic beauty and vistas of Mount Cook onboard H2 explore's hovercraft.